11 March 2020
|
Family Tree magazine is packed full of advice, info and inspiration, and if you can't get to the shops there are many other ways you can get the magazine delivered to your home or downloaded to your device.
Family Tree is available across the world in stores such as WH Smith and Barnes & Noble, but if you can't get to the shops there are many other ways you can keep informed and inspired.
You can get issues directly from the FT team in the following ways:
Download an issue right now
The digital edition of Family Tree gives you the chance to purchase and download the latest issue (and hundreds of back issues) at the touch of a button, and in a minute or two you'll be reading the magazine on your preferred device (be it a tablet, phone, PC, or Mac computer).
The hugely popular digital edition is read all around the world, and also comes with extra content, such as videos and image galleries.
Latest issue: £4.99 | $4.99
Order the latest issue (with FREE UK postage)
Prefer the feel of a printed mag in your hands? You can buy the latest issues right here on the website and within just a few days it will drop through your letterbox. And if you're in the UK we won't charge you for postage either, so it's just as cheap as buying the mag in the shops.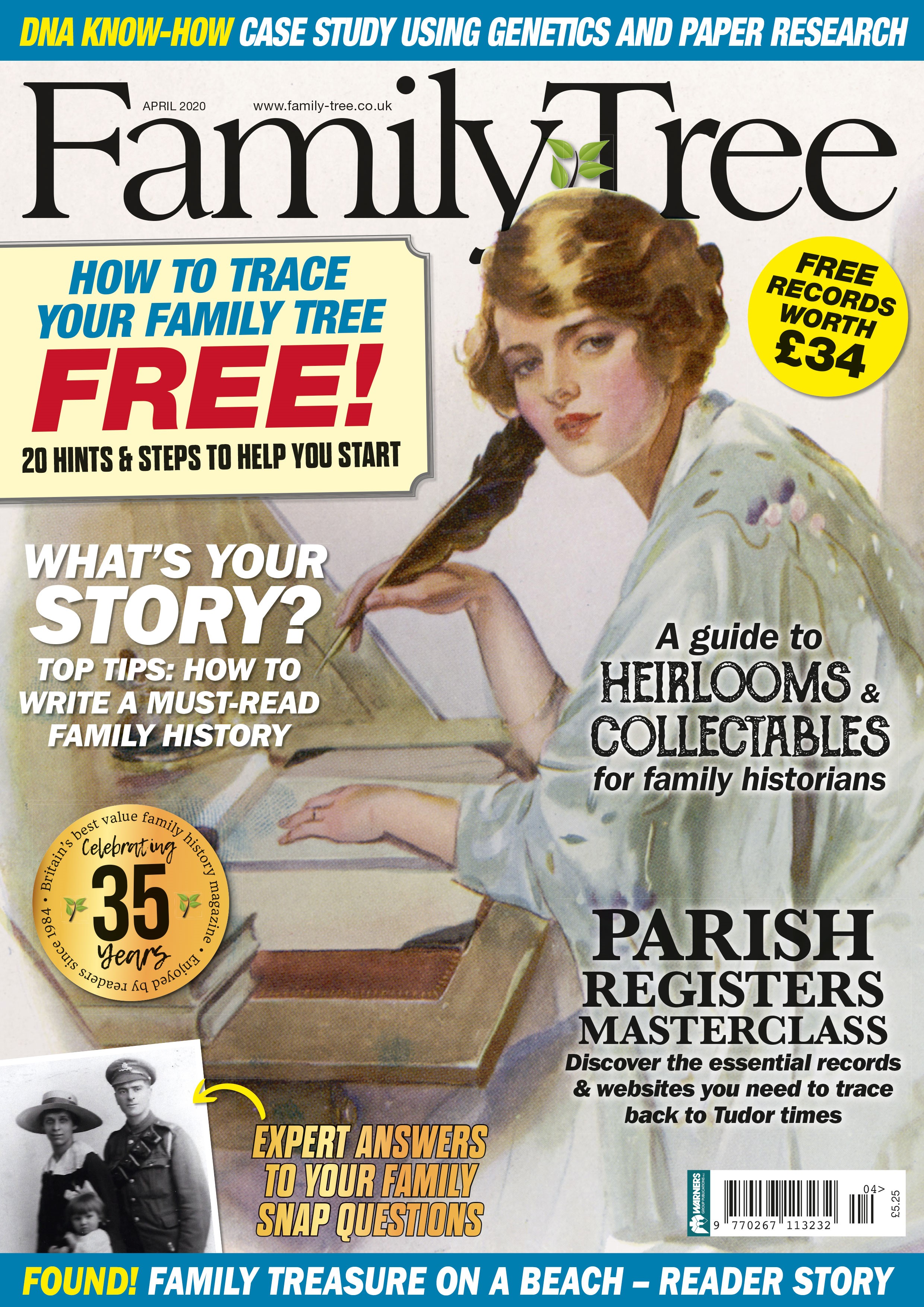 UK Delivery - £0.00
European Delivery- £2.00
Worldwide Delivery - £3.00
Why not join and get EVERY issue delivered?
Join Family Tree and we'll send you every issue, giving you a great saving (it works out to be up to £20 cheaper than buying the magazine in the shops) and you also benefit from the following:
Free delivery and guaranteed copy (the Xmas and Feb 2020 issues sold out online!)
Your copy of the annual Family History Handbook (with the Xmas issue of Family Tree)
Exclusive, full access to Family Tree Academy video courses, right here on the website
Discounts on Family Tree products in our online store
Enter exclusive competitions and more with the FT Subscriber Club
Discounted Family Tree Live tickets – subscribers get the best price on show tickets!
Subscribe for as little as £10.99 per quarter
Never miss Family Tree!
Family Tree is your indispensable guide to genealogy, giving you everything you need to trace your ancestors. So whether you're popping out to the shops or staying at home, you can join the community and continue to take your family history adventure further.