26 June 2020
|
Susie Douglas of Borders Ancestry invites us to take a look at the treasures that can be found in auction houses and salesrooms up and down the country.
Salerooms and auctions can be fantastic places to source both local and family history memorabilia. They are far more interesting and fun than eBay too!
My first venture into the post-lockdown 'world' was to preview the June Sale at Railton's saleroom in Northumberland, where a couple of hours flew by. Such was the diversity of treasures on offer it was almost impossible to highlight just a few.
Portraits rarely identify the sitter, so a pair of named, silhouette style watercolour portraits of a George & Elizabeth Ogg of Oldtown Farm, Aboyne, were the first items to catch my eye.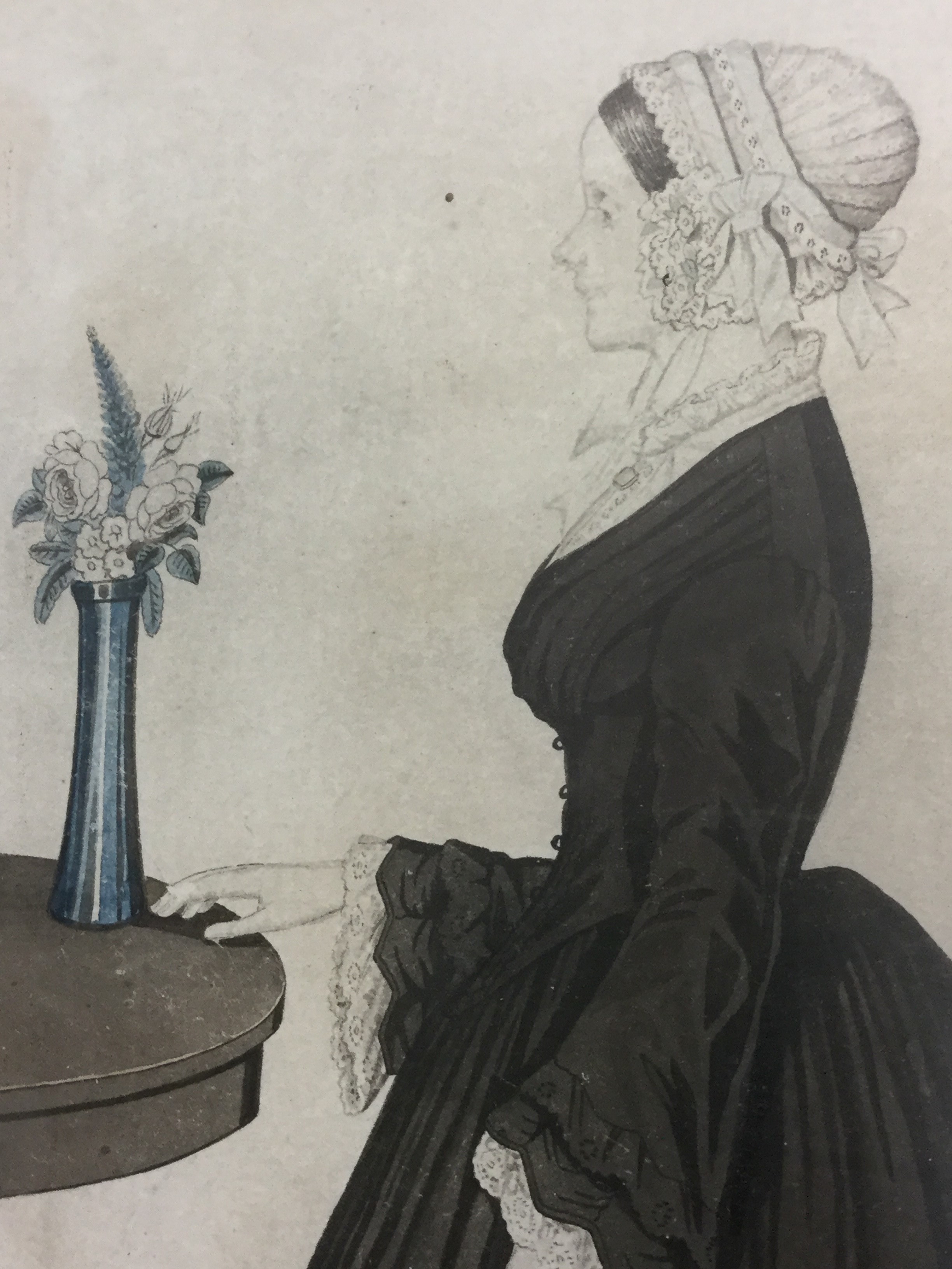 Whilst rustically naïve, there was also a high level of intricate detail, particularly to Elizabeth's hat, face, cuffs and hankie, but what was their story? Although tricky to trace, researchers of the family were contacted. Only time will tell if the pictures were reunited with their family.
Content continues after advertisements
Second up were two pairs of 19th-century Constabulary Swords or 'Hangers' for Berwick and Northumberland Counties. Worn not just for ceremony or by superior officers, but also used historically by Constables, prison service, train guards either at night or when threatened by riot or disorder. In 1850 safety locks, visible on the Northumberland examples, were fitted to prevent the wearer being attacked with his own weapon whilst his hands were otherwise occupied.
Thirdly, a 19th-century medicine cabinet with a vaccination poster to the inner door was a reminder that records associated with vaccination are another source for family historians. The death returns for infants under 12 months old will contain parental information, including father's occupation, as well as date and place of death.
We want to hear about your fabulous finds at auction too, so do share them with #AncestryHour every Tuesday from 7pm remembering to tag @familtreemaguk.
See Susie's blog for lots more on the family history treasures that can be found at auction.