21 January 2020
|
Family Tree DNA has announced that, thanks to systemic improvements to its production process, prices for its Y-DNA and mtDna tests will be lowered.
The new pricing structure is shown below, and Family Tree DNA added that: 'By reducing these prices, we hope that not only are more people encouraged to test but that they test at a higher level.'
Family Tree Live
Family Tree DNA will be at Family Tree Live on 17 and 18 April, where visitors to the show will be able to explore the possibilities of DNA in family history through the variety of workshops and lectures on offer.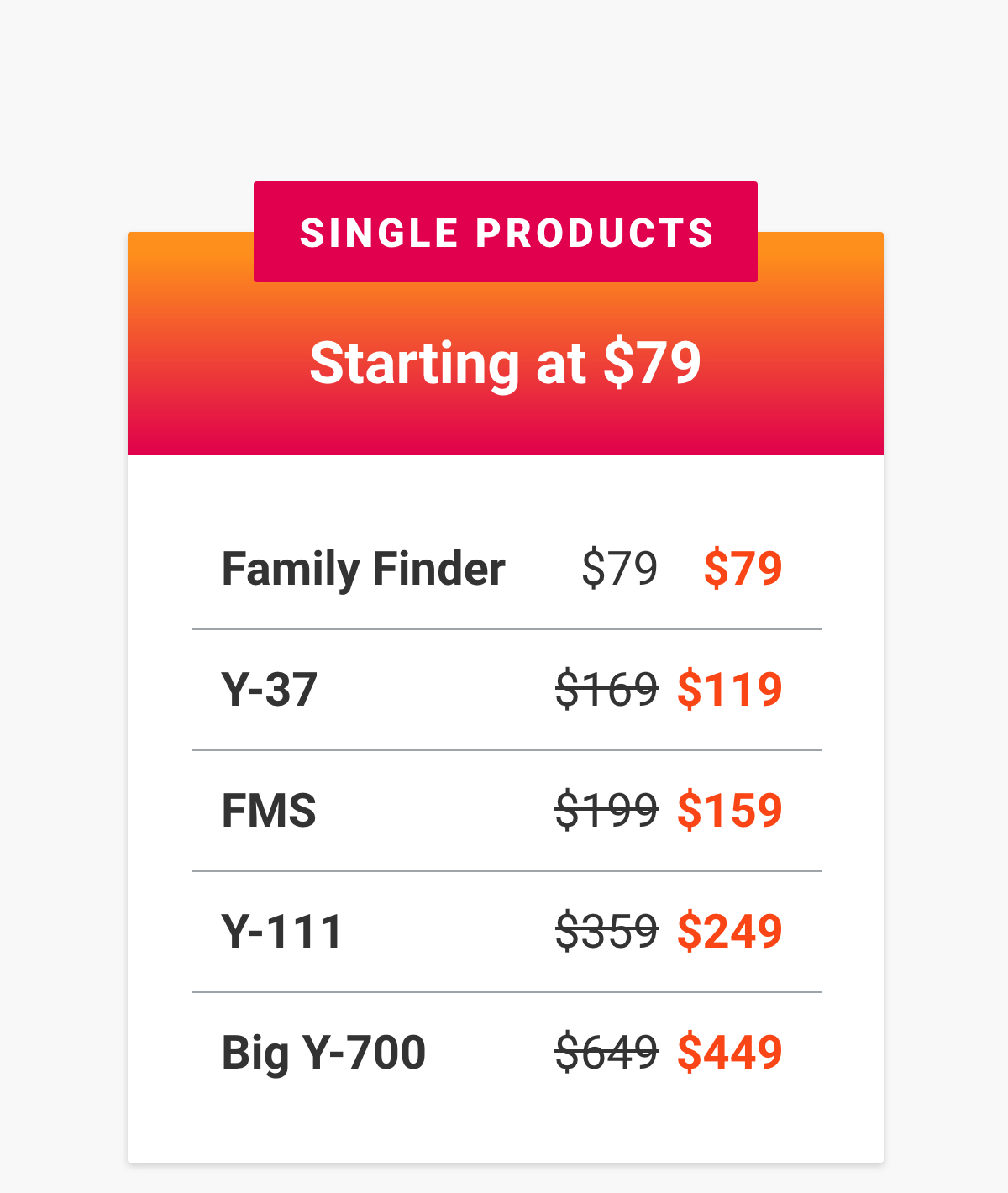 Visit Family Tree DNA at their website.